SirJeff's Ponygirls Website History:
Welcome to my ponygirl website.
---
Sep. 1, 2004:




September is the fifth anniversary of SirJeff's Ponygirls. I have been updating it regularly, weekly. Some updates were from when I was in the U.S.A., some from in Canada, and some from in Mexico. Now I am heading off for a nice long vacation in Europe, but this time without my notebook PC. So the next update will be only next month, and till then there will be no replies to emails, no posts cleared by moderator on sjpg002. Have a nice September.


This week's headline 3D art is by Featured Artist Desperado.


I am trying my own hand at 3D art. So, I have begun a weekly original "back-cover" art at the bottom of this page for my efforts, until I get bored with it. This week's back-cover art by SirJeff is called "Laura's Dusk Stampede". Move your cursor over the art to see the accompanying little story. More of my art with the accompanying little stories can be seen by members of Renderotica.com, which is free to join.


A fascinating new poem, On Parade, by Contributing Author Nob.


A hauntingly lovely story, The Teton Mare, also by Desperado.


The start of a farm story, Island Farm, by new Contributing Author Ray Thomas.


Six more delicious works by Featured Artist Bob.


This week's vid double header are a sixth part from Ponygirl au Torquemada and a fifth part from Skye and Summer Pony Show.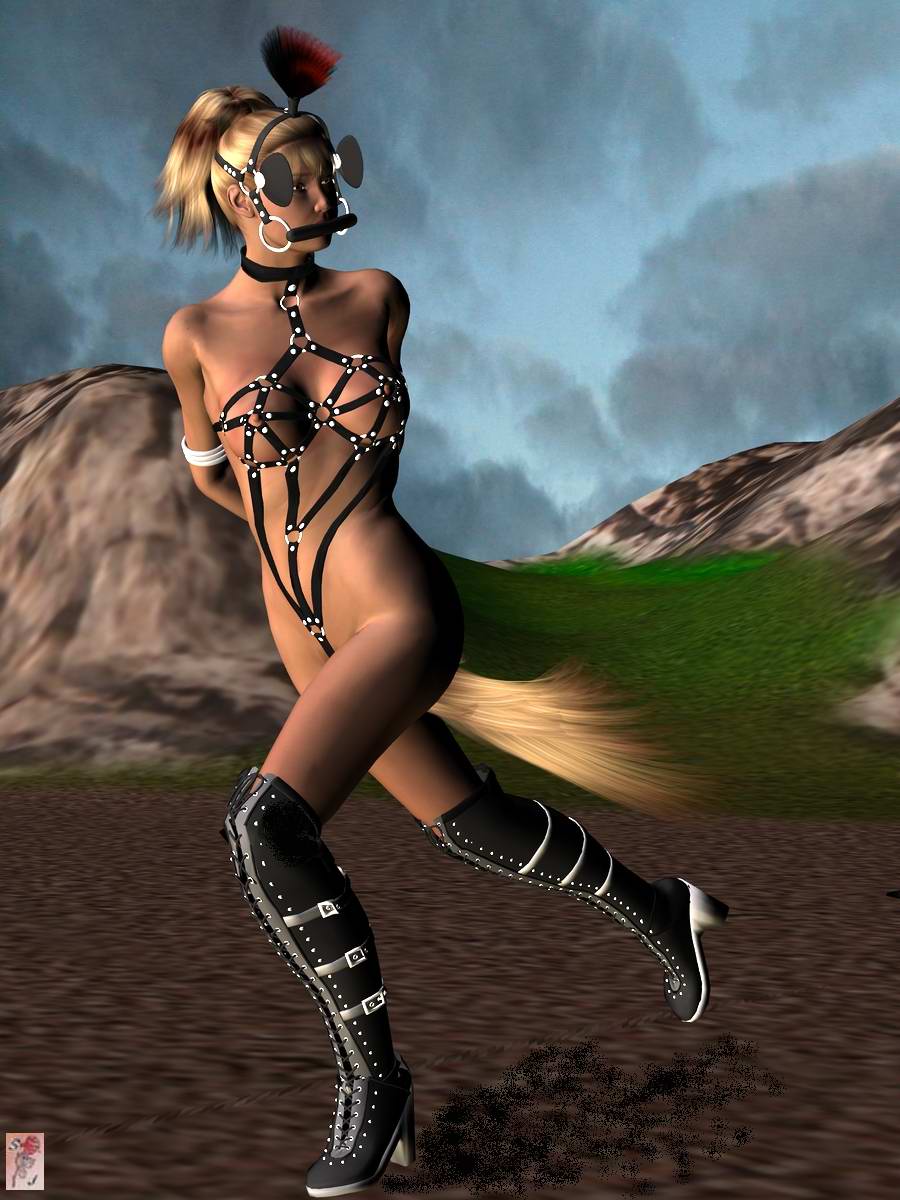 ---

Go to older history:
Aug. 2004
July 2004
June 2004
May 2004
Apr. 2004
Mar. 2004
Feb. 2004
Jan. 2004
Dec. 2003
Nov. 2003
Oct. 2003
Sep. 2003
Aug. 2003
July 2003
June 2003
May 2003
Apr. 2003
Mar. 2003
Feb. 2003
Jan. 2003
Dec. 2002
Nov. 2002
Oct. 2002
Sep. 2002
Aug. 2002
July 2002
June 2002
May 2002
Apr. 2002
Mar. 2002
Feb. 2002
Jan. 2002
Dec. 2001
Nov. 2001
Oct. 2001
Sep. 2001
Aug. 2001
July 2001
June 2001
May 2001
Apr. 2001
Mar. 2001
Feb. 2001
Jan. 2001
Dec. 2000
Nov. 2000
Oct. 2000
Sep. 2000
Aug. 2000
July 2000
June 2000
May 2000
April 2000
March 2000
Feb. 2000
Jan. 2000


---