The Jubilee Steeplechase

by Ironhawk
- do not use without the author/artist's permission.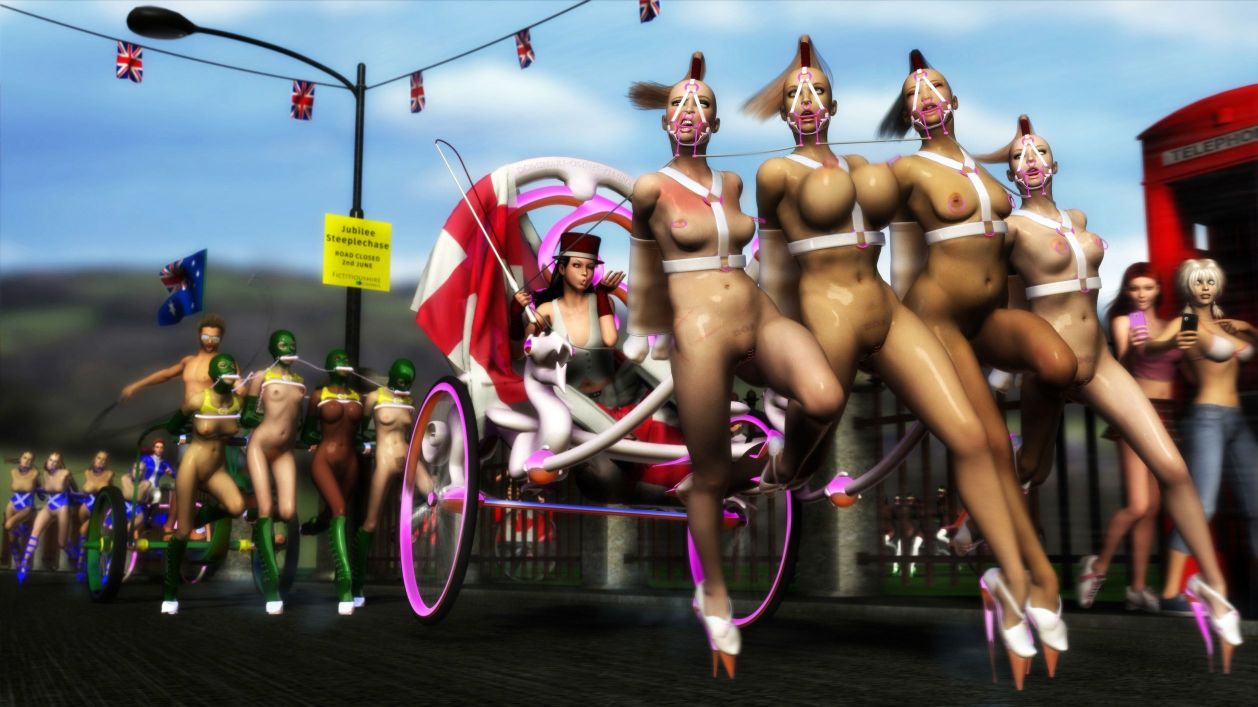 As ever, the final event of the Fictitioushire Dog and Pony Week was the famous 'Jubilee Steeplechase' through the country lanes and nearby villages of Fictitioushire, leaving the manor grounds and raceway and finishing at the spire of St. George's church in Palemoore, some fifteen miles away.
It was the most prestigious race of the calendar, this year doubly so, and entrants competed under national colours. Yet despite the stakes, Isabella Statton-Conway, the Lady Gravesfield, was old-fashioned at heart, and prided herself on being gallant and chivalrous at all times. And if that meant taking the time to favour a fair maiden even in the midst of the race, so be it!
It would be left to the girl to wonder exactly why she had caught Isabella's attention, of course - normally a kiss from a dashing racing driver might be considered a good thing, but in this context, one could perhaps forgive her some nervousness...